Advanced Driver Assistance Systems (ADAS)
ADAS Visualized: Why it is crucial
Chip's Auto Glass ASE-Certified Technicians Can Recalibrate Your ADAS.
Finally: An Alternative to the Dealer!
As cars get smarter, it becomes increasingly important to keep up with the latest technology.  At Chip's Auto Glass, we have state-of-the-art technology and trained technicians able to service ADAS safety sensor systems. 
What does all this mean?  We keep you safe for a fraction of the cost at a dealership.
Self-driving vehicles may be a few years away from road domination, but advanced technology systems inside these vehicles are starting to be commonplace in new vehicles. These features are called Advanced Driver Assistance Systems (ADAS) and are designed to automate, adapt, and enhance vehicle systems for safety and better driving.
Want to see our current ADAS deals? Click Here!
Image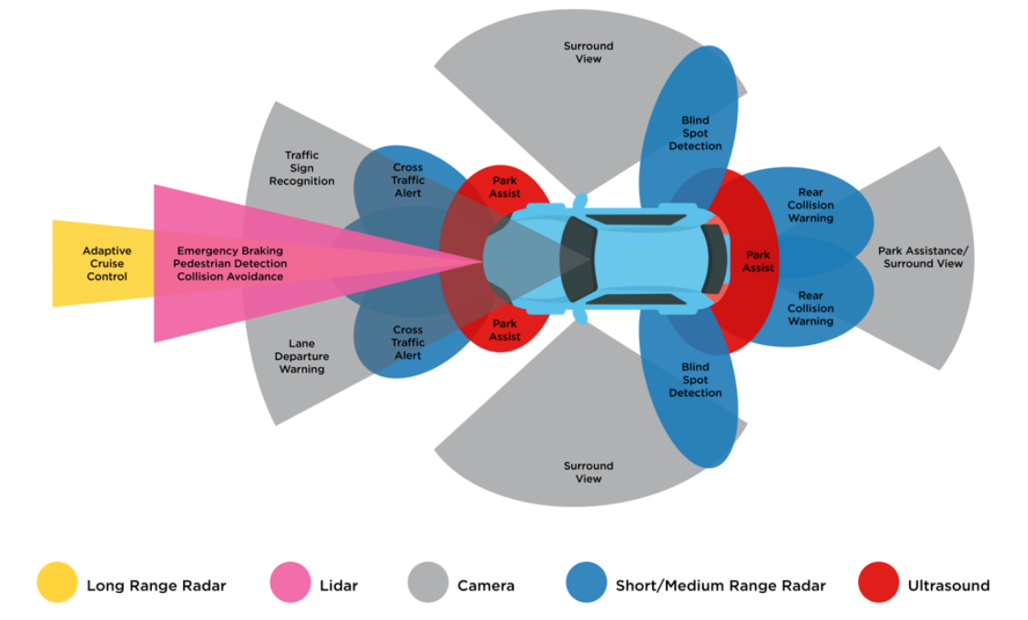 At Chip's Auto Glass, we offer Dynamic and Static Recalibration Services across All Makes and Models
ACC - Adaptive Cruise Control 
LDW -  Lane Departure Warning 
FFC -  Forward Facing Camera 
NV - Night Vision (Available for Mercedes Benz, Volkswagen, Porsche, Audi, and General Motors)
AVM - Around View Monitoring 
BSD - Blind Spot Detection
RCW - Rear Collision Warning
Radar
Image

How Do Forward Collision Warning Systems Work?
These safety systems are specifically designed to avoid accidents by offering technologies that alert the driver to potential problems or to avoid collisions by implementing safeguards. From automatic parking to lane departure warnings to blind-spot monitoring, these new systems are improving safety for all drivers.
Located in strategic positions around the outside and inside of the vehicle, these systems have their own unique set of warning lights or sounds. Like blind-spot monitors, these are generally located on your side mirrors and a warning signal lights up when a vehicle is in your blind spot.
Radars, Lasers, and Cameras
Forward collision warning systems use radars, lasers, and cameras mounted onto your windshield to detect objects in front of your vehicle. When these sensors notice an obstruction, be it another vehicle, pedestrian, cyclist, or another object, the driver will be alerted visually or audibly. Some vehicles may even alert the driver both ways. No two systems work the same, but the driver will typically receive some form of alert, or combination of alerts, to slow down (unless your vehicle employs automatic emergency braking, in which case it will brake on its own). Check your owner's manual to determine how your forward-collision warning system will behave. 
Understanding your Vehicle's Safety Features
Understanding how your ADAS and forward collision warning features work before operating your vehicle is crucial. According to a study by the American Automobile Association (AAA), ADAS safety sensor features, specifically forward collision warning systems, 'have the potential to prevent 40% of all vehicle crashes and nearly 30% of traffic deaths when utilized properly.' But this doesn't mean you should rely on them wholeheartedly. Even if your vehicle is equipped with a forward-collision warning system, it's essential to remain alert behind the wheel.
Image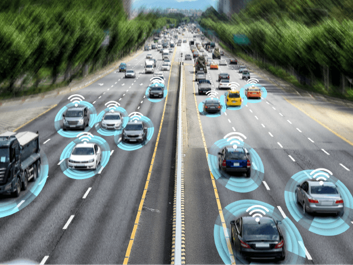 Did you know, manufacturers recommend that ADAS be recalibrated if your windshield is replaced?
One location specifically that has ADAS safety sensors is your windshield.  Advancement in technology and engineering has allowed our rear-view mirror to be more than a simple mirror. Cameras and sensors are now being built into the rear-view mirror which is attached to the windshield.
A very important factor to understand with windshields is that if your vehicle is not properly aligned with manufacturer specifications, your ADAS (safety systems) can be compromised. A replacement windshield that is slightly off, will significantly affect the ADAS connected to your windshield.
Image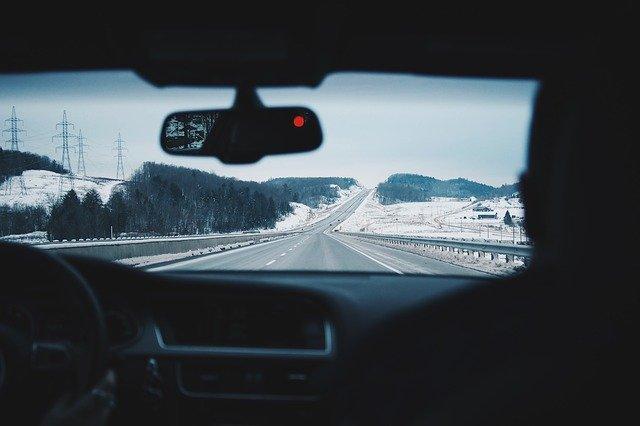 When to Have Forward Collision Warning Systems Repaired
As mentioned above, a forward-collision warning system relies on windshield-mounted cameras, lasers, and sensors for road feedback to operate effectively. If your windshield becomes damaged to the point that you need to install a replacement windshield, you will need to recalibrate your ADAS and forward collision warning systems as well. Failure to do so will result in these safety features working incorrectly, as the readings they receive from the windshield-mounted cameras and sensors may not be accurate. Even the slightest miscalibration of these sensors can affect performance. 
Image